Posts Tagged with basic allowance for housing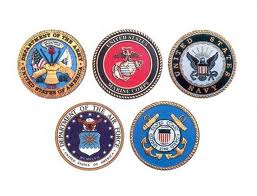 The Department of Defense has released the 2013 BAH rates.
Click the image below to access the DOD BAH Calculator
(Above image provided by MySpace,Proudly Supporting Our Troops)
These rates are calculated based on the "median" local rental costs including insurance and utilities. These rates are not based on the cost to "purchase" a home. You have housing options.....
Option 1 -- you can live close to your duty station and use a greater amount of your allowance to pay for housing.
Option 2 -- you can live futher away from your duty station and obtain housing at a much lower rate wherein you are able to save the difference between a lower housing cost and the BAH rate.
The following BAH example is for a Service Member living in Woodbridge, Virginia
(zip code 22192) and is based on the rank of E-6:
2013 BAH RATE
E-6
With Dependants
Without Dependants
2012
$1662 $1431
2013
$1911 $1482
Find out what's for sale right now in Woodbridge Virginia Click here
****************************************
If your BAH allowance rate increases for 2013 you will receive the increased amount.
If your BAH rate for your area decreases for 2013 you will continue to receive the 2012 rate as long as you do not have an interruption in status. Please check with the Military Housing Office to determine your status prior to making a housing decision.
If you would like to read more Military related topics click here.
Do you need help with finding a home? Do you have a real estate question? Just ask Alicia
As a Military Spouse, I take great pride in assisting Military Families transition to their new duty station in the National Capital Region!
Alicia Utz.......HousesByA2z.com
Full-Time REALTOR® Licensed in Virginia
14067 Crown Court
Woodbridge, VA 22193
cell 703-232-5766
office 703-350-4990
Note: This real estate blog was written by Alicia Utz, REALTOR® and is my opinion and may not be the opinion of Exit Choice Realty located in Woodbridge, Virginia.
Military Relocation to Washington, D.C.?
If you are active duty military and are relocating to the National Capital Region, you should consider purchasing a home instead of renting. With the interest rate being at an all time low and housing prices continuing to be low in our area, now is the time to act!
Tips on what to do BEFORE you start looking for your new home:
Check your credit rating with all three (3) credit reporting agencies. Straighten out any errors before applying for a real estate loan. Need help in restoring your credit? We can refer you to a Credit Restoration Company with proven results.
Determine a comfortable monthly budget for your new home purchase; including down payment, monthly payment, insurance and utilities.
Find a loan program that meets your needs; such as Conventional, FHA, or VA. If you are a member of the military (active or retired), you should consider utilizing your benefit of the Veterans Administration loan guarantee program. With Zero $$ down and the funding fee financed, this makes it affordable for the Veteran.
Get pre-qualified AND pre-approved through a lender of your choice.
Choose a REALTOR® that you trust and who understands your needs.
Determine what neighborhood best matches the needs of you and your family.
I would be happy to assist you in buying a home in the Northern Virginia area. There are a few tools on my website which you may find beneficial in making the financial decision to purchase. A mortgage calculator and BAH calculator are available in helping you crunch numbers for your preliminary decision. My site also allows you to input your search criteria into a property search tool to get a list of ACTIVE homes in your area of interest.
Congratulations on your new duty assignment to the National Capital Region! I look forward to assisting you in the decision to purchase rather than rent while you are stationed here in Northern Virginia. I service neighborhoods near Fort Beloir and Marine Corps Base Quantico.